Nomah | A Script Typeface + Bonus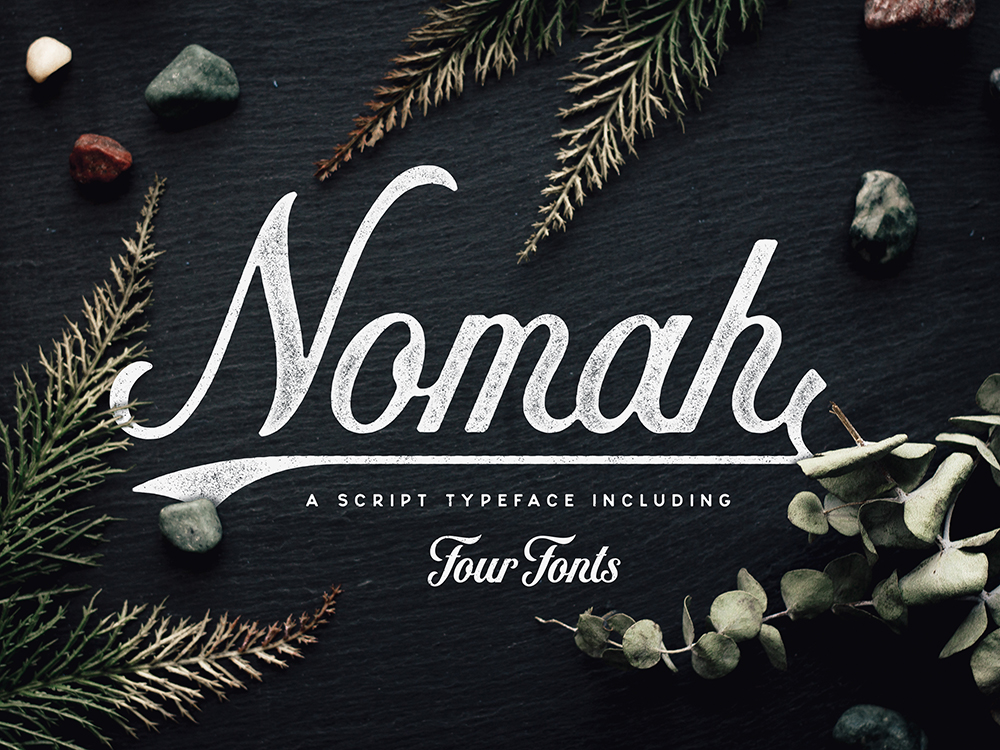 Nomah | A Script Typeface + Bonus
Nomah, a friendly new script typeface with a lot of personality! Use this script typeface to add energy to your logo, package design, shirts, invitations, and so much more.
This typeface includes what a lot of other ones don't. Various weights! There are 4 styles ranging from light to bold, resulting in over 800 characters, including select ligatures and flourishes. Multiple fonts within a typeface can add so much variety to your work while still looking consistent. This typeface includes European characters. You will also find that surrounding letters of an apostrophe will connect, a feature most script typefaces don't include.
Nomah pairs well with a sans serif typeface of mine called Plat, which is used in the images above. Plat is also available for purchase in my shop. And of course, these typefaces are vector so you can scale them as large as you need!
Note - the underline glyphs shown in the cover image are unable to determine how long your word is, so some subtle tweaking might need to be made in order to create the look you desire.
Additional glyphs are included for select letters for use on the end of words. You can find these in your glyphs panel.
Try Nomah today and make all your friends jealous... or something like that!
----------------------------------
So what's all included?
OTF Files:
TTF Files:
WOFF Files (web):
----------------------------------
With multiple font formats, you'll be sure to have something that works depending on the software you use (Adobe, Microsoft, etc). OTF is the preferred version as it supports more features. You can use this for personal and commercial projects, but not for resale. Let me know if you need any help!