Kanto Script | A Monoline Typeface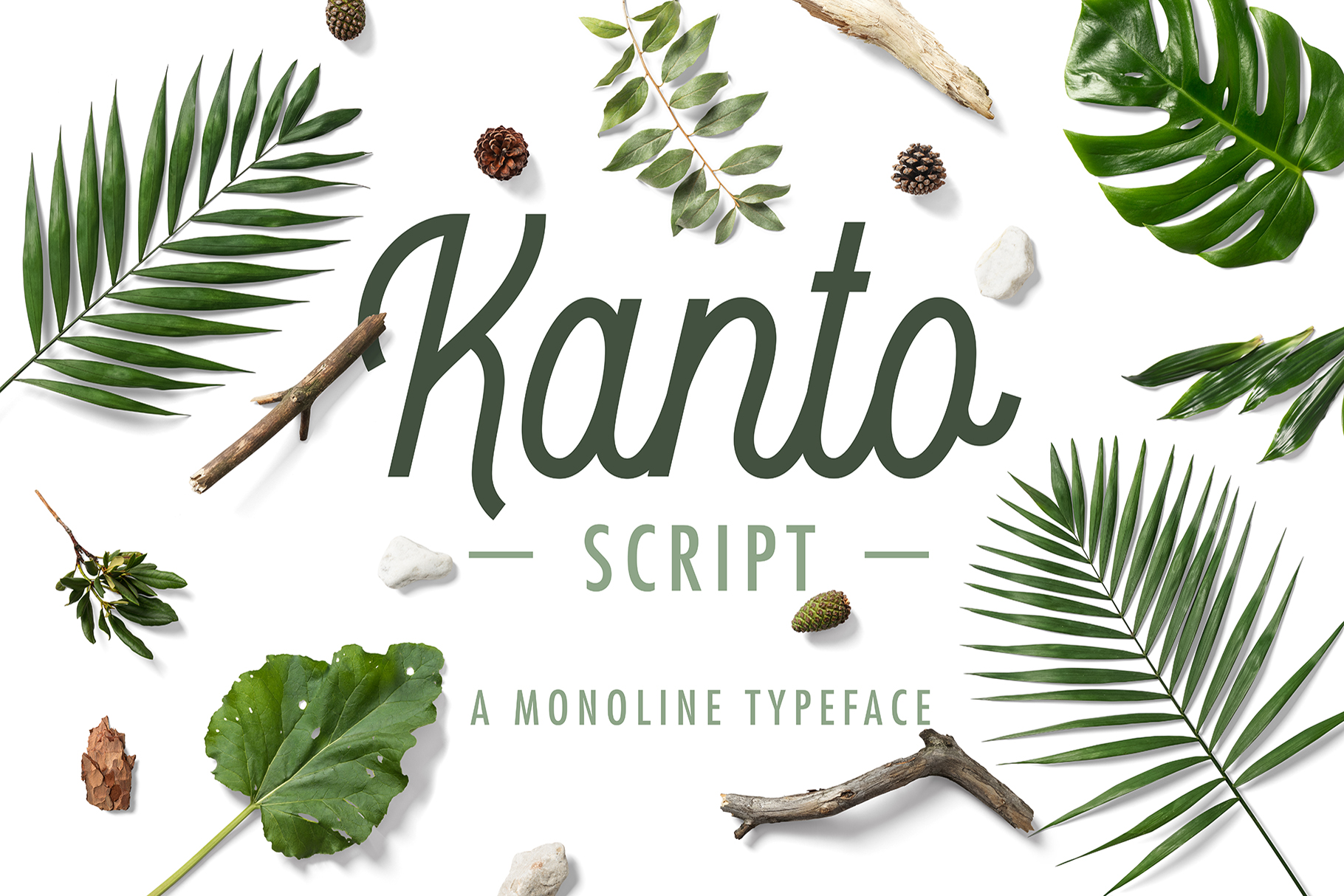 Kanto Script | A Monoline Typeface
Kanto script is a sophisticated typeface with lots of energy. This makes it perfect for many projects! Kanto is meant to shine so works best in logo design, package and apparel design, headlines and much more. With it's high legibility, it can even work in larger bodies of copy. As always, I create my typefaces using vector software so you don't have to worry about those pesky pixels limiting how large you can scale the type!
Kanto includes a variety of ligatures that can add even more life to your piece. This typeface also comes with Western European characters to allow for a broader use.
---
So what's all included?
Three file types:
OTF Files
TTF Files
WOFF Files (web)
With multiple font formats, you'll be sure to have something that works depending on the software you use (Adobe, Microsoft, etc). OTF is the preferred version as it supports more features. You can use this for personal and commercial projects, but not for resale. Let me know if you need any help!
Avoid "optical" kerning in the kerning pallet. Auto or Metrics should be automatically selected, but in case optical is your default, switch to metrics. Optical is the computer's best guess on how to kern, metrics follows the rules made by the designer so is much more accurate. Also, any overlaid texture in the images above is not including in the typeface, unlike my typefaces Flam and Plat for example.